ANKLE-HIGH LACE-UPS IN MANY COLOURS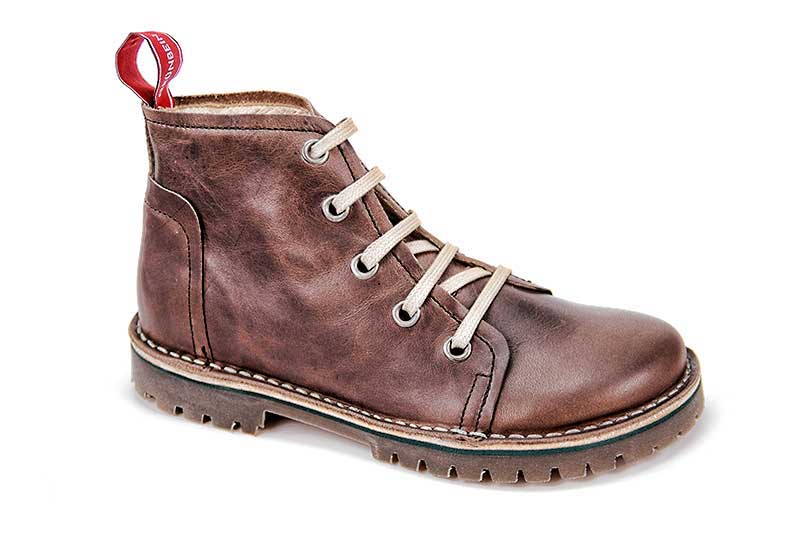 This lace-up boot with striking decorative seams convinces with its rustic look. The asymmetric foot shape of the sturdy shoe ensures great wearability and comfort. Tessa is welt-sewn, equipped with practical removable insoles and the original Grünbein natural crepe soles. The Tessa Print model comes with a beautiful floral imprint of the leather – a delightful combination of sturdy shoe and ornamental elegance.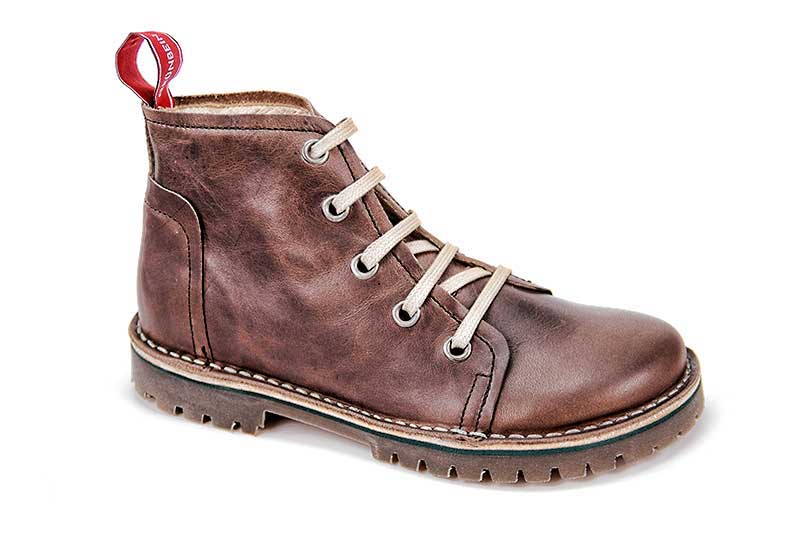 OVERSIZES
This model is available up to size 46.

WIDE FIT
This model was manufactured on a wide last and is suitable for strong feet with a high instep.

NATURAL FORM
This model has a slightly asymmetrical form providing ample room for the toes.

NATURAL CREPE SOLES
The soles are made of high-quality natural crepe, which is flexible and has great damping capacities, making the soles particularly comfortable.

PROFILE SOLES
The soles are made of wear-resistant rubber. The profile ensures a good grip.

WELT-SEWN
Shaft and outer soles are sewn together in a complex process. The shoes are therefore extremely sturdy and durable, keep their shape and are easy to repair.
REMOVABLE INSOLES
Suitable for your own inlays.

MADE IN PORTUGAL
This shoe was produced in Portuguese manufactures according to EU DIN standards.

HIGH-QUALITY LEATHER
For the production of this shoe we used premium leathers. This guarantees for a long life and great wearability.

HANDMADE
This model was hand crafted, mostly with traditional, artisanal methods.

WARM LINING
This Grünbein model is available with a warm lining made from 100% pure new wool.
Naturschuh by Grünbein – NATURAL SHAPES, ECO-FRIENDLY PRODUCTION
For women and men who want to pamper their feet, Grünbein offers a wide range of natural fit boots, low shoes, and ankle boots. Instead of confining the toes, Naturschuh by Grünbein provides them with plenty of room: the slightly asymmetrical toecap suits the natural shape of the toes. Grünbein does not simply offer every model in three widths, but finds the perfect fit for every style. Take your time with the selection – your feet will thank you for it.