Summer Shoes 2020:
The new Trend Colours
New Styles for Wooden Clogs and Sandals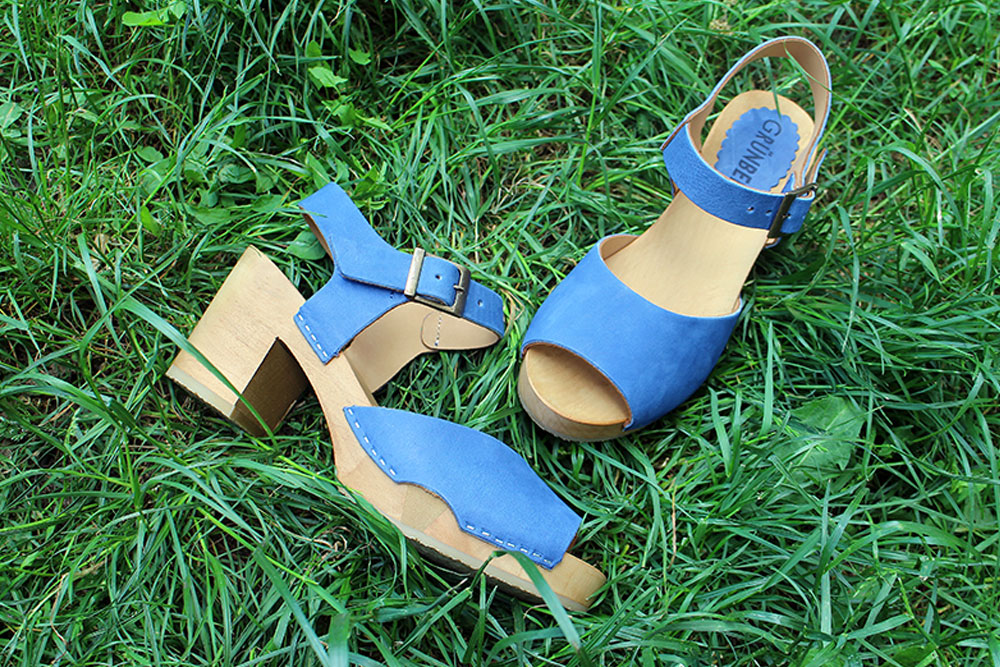 Rock around the clog: new styles for wooden clogs
Frei von Schadstoffen: Entdecken Sie Grünbeins Schuhe aus naturbelassenem Leder
Such classics are always welcome to come back into fashion: colourful clogs and wooden sandals have been rattling through the streets again for several seasons. No wonder, because they simply look really fabulous. Plus: they are indestructible and surprisingly comfortable.
You need a little self-confidence for them: you don't sneak up on wooden soles – in wooden sandals you will be heard and seen! And the new Grünbein models with wooden soles are very impressive: With beautifully curved heels and colourful leather straps, the formerly workwear is transformed into fashionable statement shoes.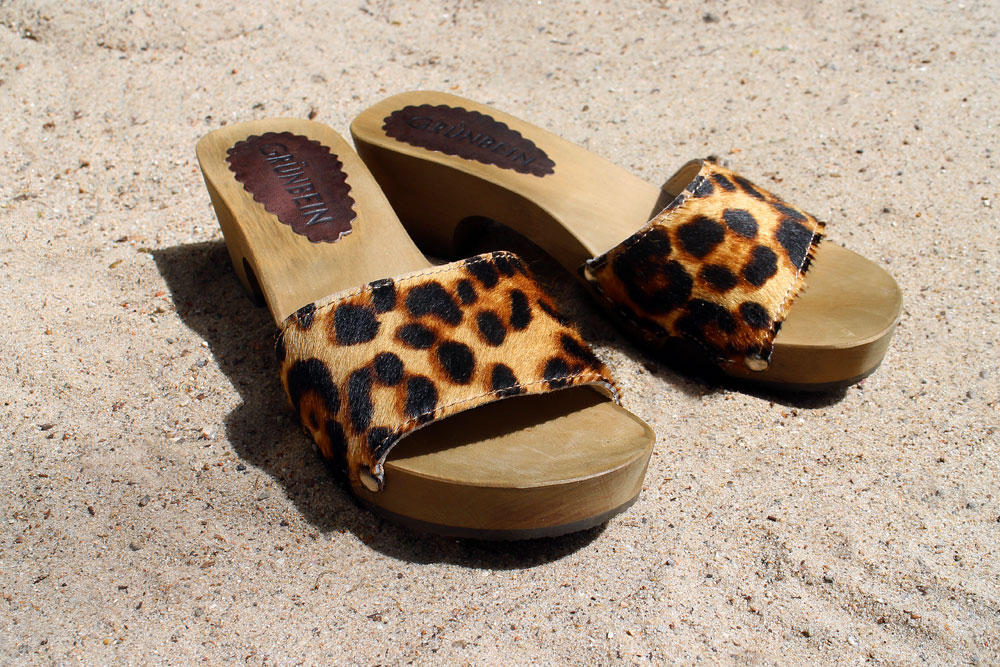 This summer, the delicate wooden slipper Erni really puts its claws out: The wide fur strap comes in the hip leopard look – and a little bit of wildcat suits every woman. Minimal design, maximum effect: The puristic clogs with leopard pattern give every outfit that certain something. But Erna doesn't just look hot, she also wears fantastically: the wooden sole is breathable, absorbs shocks and protects the soles of the feet – a flexible wedge in the front part of the sole additionally facilitates natural rolling.
For colourful day and night owls
Our wooden sandal Betty can simply wear any colour! Therefore she has got two new trend colours for this summer: In royal blue and pink, Betty goes with romantic flower dresses, washed-out jeans or sporty jumpsuits. With her medium high heel and puristic design she is a great companion for long summer days. And thanks to the flex wedge in the sole, it is extremely comfortable to wear, the high-quality, vegetable-dyed leather ensures a secure hold in the sandal and a pleasant feeling.
The new clogs: A good walk on wood
Walking on wooden soles is surprisingly comfortable. Because wood is a natural material, it is breathable, hygroscopic and extremely durable. It absorbs shocks and protects the soles of your feet – in shoes with wooden soles you can stand for a long time and your posture is also improved. For high heels, a flexible wedge in the front part of the sole ensures that the foot rolls naturally.
Get the complete Grünbein collection at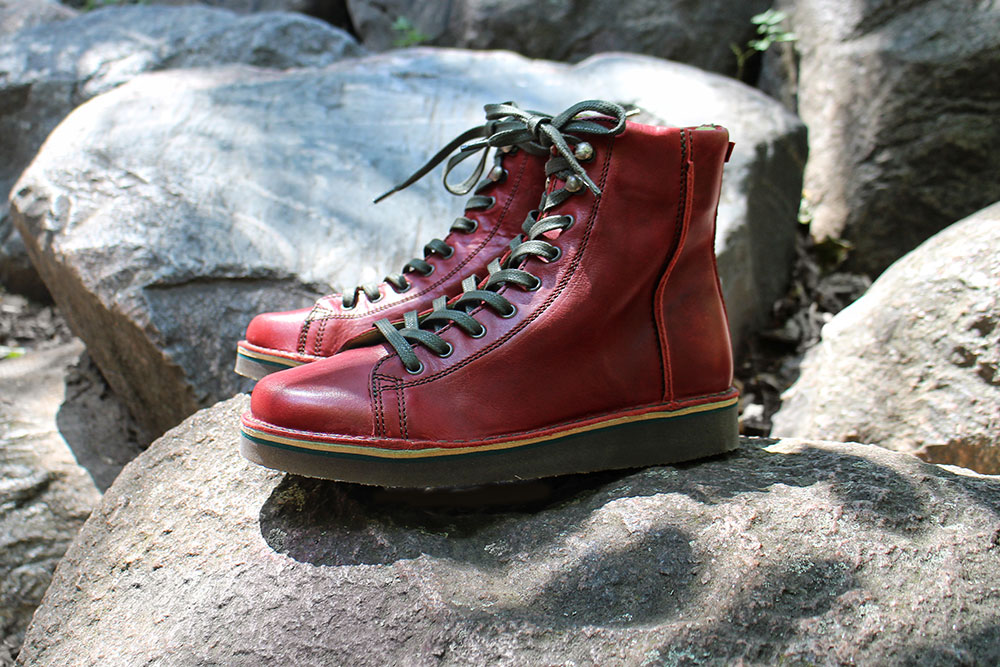 The next hot trend on the street: hiking boots. Rustic, robust and with a coarse grip sole – wearing them you can casually hike through town and country. Even in the city, the comfortable boats are quite impressive. If you combine your hiking boots in cool way!
read more
To produce Grünbein shoes in a sustainable way, we use vegetable tanned leather for many models. Pure nature for you and the environment.
read more